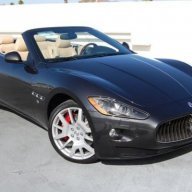 Silver Contributor
Read Fastlane!
Speedway Pass
Nice job here man. Have you done a thread about it? Would make an insightful read
Haha I would but that's one of the things I'm actually very good at and some of my tactics might not be best to share in the open public. I don't even think most of it can be taught.
I did pick up a lot of my skills running an event business for a long time. Took a lot of chances and made a lot of ballsy moves that could have buried me. Really learned a lot by getting creative.
Let me know if you need help with anything.
Steve