Maybe you have already heard of this challenge - the 75 hard challenge by Andy Frisella who runs The MFCEO podcast (I think the top business podcast for over two years).
Basically, the rules are:
1) Strict Diet – No cheating, not even 1 bite, and No alcohol

2) Two Workouts* per Day – 1 has to be outside and both have to be at least 45 minutes
(*this can mean jogging, swimming, yoga - doesn't have to be gym)
3) Drink 1 Gallon of Water per Day – Nothing but clear, plain water counts

4) Read 10 Pager per Day – From a non-fiction self-help book or business book

5) Take a Progress Picture Every Day – So you can see the progress at the end
For 75 days with no days off.
While it might seem like a fitness challenge - it isn't.
It is a discipline challenge.
Andy explains it fully here:
Listen on iTunes What would it be worth to you if you could 100X traits in yourself like confidence, self-belief, discipline, & grittiness...& completely transform your life? These are not traits you are born with, but skills you develop. I've spent more than twenty years figuring out how to...
andyfrisella.com
Let me say - it is harder than it looks. To do one day - easy. To not miss any days - very very hard.
First time I failed was cause I had a sugary drink on a date. I let a girl buy me a sugary Starbucks smoothie and wasn't being aware.
The second time (two days ago) I didn't do any reading cause I didn't have my day planned out 100%. I got sloppy with my time.
Is this challenge needed for you to be successful? Of course not.
But is it a great way to build some great habits, awareness, dedication, and discipline for those struggling with those things? 100%.
So if you feel like jumping in with me on this challenge post up.
Some additional rules:
- Don't modify any part of the challenge. This isn't a "well I did it this way" challenge. The rules are above and those are the rules.
- If you break ANY rules you go back to the start.
- Be true to yourself. The only person who gets anything out of this is YOU if you do it right. Pretending you did this won't help and will most likely hurt.
- No audiobooks ha. I still listen to them as I walk every day but Andy is clear that the 10 pages a day are to be read by you.
That is it:
Here are my past stats but I will consider today day one since I have to restart...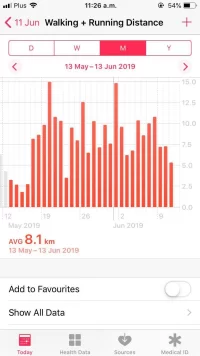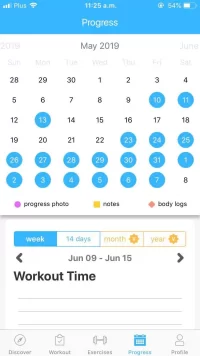 (started on the 23rd of May and failed twice since)
So who is in with me?
(or has already started)
-----------
June 2020 update:
- I completed the challenge at the end of 2019 just before New Years.
- Hands down the best thing I ever did for myself mentally and physically
- The biz gains were also massive and still building up from the progress I made
- I have dropped off the last few weeks from corona/other stuff so I am not back on it again!
Video here if you want to follow along and post up here too:
I am restarting on page 22 of this thread if you want to follow along/post up there.
Last edited: