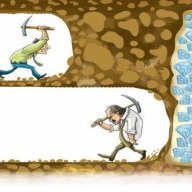 Never give up
FASTLANE INSIDER
EPIC CONTRIBUTOR
Read Fastlane!
Read Unscripted!
Speedway Pass
So this is inspired by a conversation from the random thoughts topic in which I suggested MJ could be a guest on Andy Frisella's podcast:
Kinda sums up the despair that is going on. Very @Kak 'esque.

Here's a guy who has a wildly successful financial and self-development podcast, and had to switch formats to address that idiocy that is sweeping the world.
Andy Frisella's episode with you would be the most epic thing ever.

If you'd be interested, I think we could organize the forum to send Andy dozens of messages requesting to invite you as a guest.

I'm serious. I think it would be one of the best

unscripted

business/life podcast episodes EVER, of course assuming you'd be interested in doing this.
I'd definitely go if invited, he's definitely living life

Unscripted

!
If you don't know who Andy Frisella is, check out his
old business podcast MFCEO
and listen to his
new social commentary one Real AF
. Andy is an incredible example of a Fastlane entrepreneur and he's also as
unscripted
as they come.
A conversation between MJ and Andy would be epic. Together we can make it happen.
Let's let Andy know that we'd love him to invite MJ on his show.
Here's a contact form on his website:
How to Contact Andy Frisella
.
Write him a quick message asking him to host MJ. Here are a few quick templates:
Hey Andy,

I'm a huge fan of your podcast. I think that MJ DeMarco, bestselling author of the business classic The

Millionaire Fastlane

as well as

Unscripted

and The

Great Rat Race Escape

would be a great fit for your show. You seem to share a lot of similar views on modern society. I think a conversation between you would be extremely interesting both for you as well as for your audience. You can reach out to MJ at

mj@thefastlaneforum.com

.
Hey Andy,

Would love to listen to a conversation between you and MJ DeMarco who's a bestselling author of The

Millionaire Fastlane

. You guys seem to share very similar views on business, life, and current world events.
Hey Andy,

MJ DeMarco would be a great fit for your show. I'd be super excited to listen to a conversation between him and you. MJ has a huge audience on his business forum thefastlaneforum.com.
Hey Andy,

I have a suggestion for a guest on your show: MJ DeMarco. Check out his bestselling book The

Millionaire Fastlane

. It's a classic among many entrepreneurs and I think you guys would hit it off. Your listeners would definitely enjoy this one.
Hey Andy,

Have you ever thought about inviting MJ DeMarco on your podcast? He has complimented your work and I'm sure you'd enjoy his, too. I think an episode with you two would be epic. Both you and MJ have a big audience of entrepreneurs who believe in freedom and providing value. You can reach out to MJ through his forum thefastlaneforum.com.
Andy has Instagram but it doesn't look as if he's active there. Won't hurt to tag him there though and mention MJ.
Andy also posts each new episode on his Facebook page. Maybe he reads some of the comments so we can try there as well: Log in or sign up to view.
You can also try responding to his emails when you sign up for his newsletter at AndyGram.
If anyone from the forum is in Andy's Arete Syndicate then maybe you can try reaching out through the Facebook group?
@MJ DeMarco
, hope it's fine to share your email address with Andy?