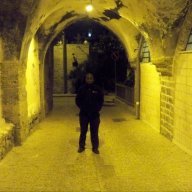 Gold Contributor
Read Fastlane!
Read Unscripted!
Speedway Pass
Recently finished up an app project for a client and put up a couple posts on social media to help promote them a bit (my way of showing the client a bit more love).
5 days later, boy has this thing taken on a life of her own.
Can you say MARKET ECHOES??
View count keeps on going up
Endless engagement in the form of likes, comments and shares
Comments are PASSIONATE. Many thank yous, people saying how much they are their friends love the app, a few suggestions on how to improve it, and even some tears shed
SALES - People are upgrading the free app to unlock the full feature set, and then saying "THANK YOU". I haven't asked my client for the latest numbers, but definitely happy for them.
This is not an ad, btw (they have not started running those yet), nor is it typical for one of my posts.
What's happening is that someone sees the post and engages with a like, comment, or share, prompting LinkedIn to show it to more of their network due to the high rate of engagement. Rinse & repeat.
And this all keeps on getting faster, not slower, as the algorithm snowballs into a semi-viral event.
Clearly they've done a great job on identifying a market need for their target audience and executing a far better solution than what previously existed.
As a result, the market is responding.