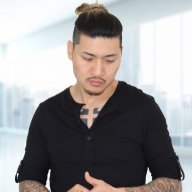 Gold Contributor
Summit Attendee
Speedway Pass
November 15, 2017 Update:

If you're long on your coins; dis-regard (just hodl).

If you're a mix of long & short who wants to take advantages of possible drops (like me) that sell at what you think is a peak, then buy back after the drop (risky if the drop never happens!!) then might want to give a thought on what I'm doing.

I sold all alts & btc and back into fiat. Good chance that Bitcoin is going to have a re-trace drop around this $7300-7400 point back down to mid $6000s. If this does happen; it will take the alts like Eth and Ltc with it.

If you're really risky, you could move to Bitcoin Cash (me, I going to be more conservative) and if Bitcoin does have it's retrace drop, then one would think Bitcoin Cash would be the safe haven and it will shoot up.

And of course, no one can predict the future, so take my advice with a grain of salt!