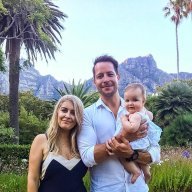 Contributor
Read Fastlane!
Read Unscripted!
User Power
Value/Post Ratio
148%
Mar 16, 2018
21
31
39
Hi all - my first post!
I'm currently doing the 9-5 grind working an international assignment for one of the most interesting and dynamic FMCG companies on the planet. I've been with them 6.5 years and working 9-5 12 years. I'm South African but currently find myself in Sao Paulo, Brazil - with my wife and 10 month old baby girl.
My objective - before now - has never been entrepreneurship. My parents were not wealthy and so tried to guide me the safe route...good grades at school...university degree...solid job...and so I guess to an extent I accomplished all their
goals
for me. To be fair, I then felt like I took advantage of a career in my current company that has enabled me to travel the world, meet awesome people, have "relative" flexibility in my time and the opportunity to learn what it is like living and working abroad / internationally. I've always thought this is much better than taking the risk of business ventures and I've often thought of my entrepreneur friends as "flakey" and "risk-obsessed". Shame on me...now I idolize them.
After reading
Unscripted
, I realized that my contentment with life's current mediocrity meant that there was no reason to get upset, or experience a proper #
FTE
. Literally days afterward - it happened. I won't go into too many details, but getting deported for a trivial visa complication from a 3rd world country with my wife and baby on the other side of the planet - thinking about the choices that led me there and separate from them, my freedom absolutely removed for 20 hours until the authorities put me on a plane with a security escort and no right to my own passport...that was it.
My wife - being a creative - has noticed my angst and frustration build since our marriage. She knows that this was because I needed more control over my time and especially now that we have a baby girl, not working right now she gets to be at home with her and see her grow up. Traveling frequently for work a few days at a time, you miss quite a lot as kids develop at lightning speeds. She knows this pains me. When I sat her down and discussed what happened to me and how it made me feel, we agreed that exiting the Slowlane/Sidewalk (because our life has elements of both) is the only solution - not only for me but for our family.
We are no longer the suckers of job security and investing for retirement. Yesterday I cashed in my pension fund to put the money to work in ways I have calculated it would work at least TWICE as hard and generate triple the income in 6-10 years. I'm taking control
In the weeks following this conversation, we have mapped out a business aligned with the Fastlane principles which we are launching with immediate effect. While my foreign assignment won't be over for another while (which is our hard deadline for returning home and exiting the j.o.b.) we are investing in smart and lean ways in what we believe is a value-adding, problem solving and scale-able family enterprise in apparel. So my wife is on this 100% full time and I am grinding away outside of office hours making it happen and planning it all out. We make a good team...myself experienced in sales, marketing, operations and finance and my wife a creative futurist taking care of the physical product design and prototyping.
We are here to support all on the forum in their pursuits of the Fastlane and look forward to adding value and sharing our journey with you all.