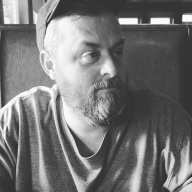 ( Jason Brown )
EPIC CONTRIBUTOR
Read Fastlane!
Read Unscripted!
Summit Attendee
Speedway Pass
Hello everyone.
A lot of you know me for my digital marketing Gold Thread here on the FLF ( see sig ), as well as other posts in the forum.
What you might not know is that I've successfully built 6 profitable SaaS programs either solely by myself, or with a single partner ( and with no other employees other than VA's ), and that I am working on building my 7th SaaS
I've learned a few things in SaaS over the last 7 years that span:
Handling competitors
Reducing churn
Fraud reduction
Technology for SaaS needs
Big Data ( billions of new data points daily over years )
Increasing LTV
APIs
Pricing
Onboarding
Project management
Marketing
Customer service
Partnerships
Customer demos/profiles, MVPs, UVP's, ahHa moments, etc
many many more things
I've focused all my SaaS programs in the digital marketing space, but I have some ideas for new SaaS programs expanding outside of that for the future.
I can't answer questions related to:
Legal - please seek an attorney
Specific finance questions about my current or past SaaS programs - I'm not going to divulge other than generalities to the public. I can verify for a mod though if needed.
Info on verticals outside of digital marketing - meaning if you have a SaaS for doctors and you ask me a specific medical question, I won't know it if it pertains to doctors or medical
LLC vs Scorp Vs etc - This is legal
How long is a piece of string type questions
And before anyone asks.. NO, not all 6 SaaS are currently running right now. I closed down the first 5 over the years at different times due to either partner problems or interest died off for me and I rolled into the next SaaS combining ideas to make something new.
For clarification, I am running 1 active SaaS right now and building another ( the 7th ) that is not public atm since it is not finished.
Ask away!
P.S. - Listen, I'm a different type of person. I have very unique views that don't always fit the norm you might have heard elsewhere. What I tell you is what has worked for me and the way I see things from my own personal experience. There are many ways to skin a cat. If you don't agree, that's cool but always think things over for yourself and what will work for you.
.
Last edited: