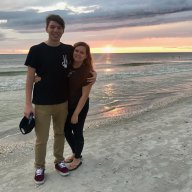 Contributor
Read Fastlane!
User Power
Value/Post Ratio
168%
Oct 9, 2017
19
32
23
There's nothing better than arguing about a topic that you know better than the back of your hand. In this case, I was sitting in my math class, reading
Unscripted
when my friend came up to me and asked what I was reading. I basically told her the gist of it and she seemed puzzled. She told me how life isn't about taking risks and how you should stay in your comfort zone and such. I told her to think about the people like Bill Gates, Steve Jobs, how they took a risk and jumped out of their comfort zone. She did have a point on how not everyone who takes a risk succeeds but I then told her that you'll never become a successful entrepreneur if you never take a risk. She actually walked away from me in disbelief and it kind of just shocked me how our school
system
teaches the ways of the Script.