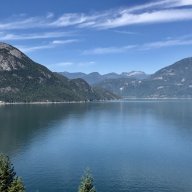 Legendary Contributor
FASTLANE INSIDER
EPIC CONTRIBUTOR
Read Rat-Race Escape!
Read Fastlane!
Read Unscripted!
Speedway Pass
User Power
Value/Post Ratio
389%
Mar 15, 2018
3,290
12,797
The secret to scaling up.​
Imagine a tailor who has little experience with suits making a one of a kind suit for you. Imagine he had to get it right the first time! It's not going to end well. And that's just a suit.
That's how most people approach business. They have this big spark! Great idea that launches them and then they must create this big thing.
---
Let's back up a little
The story begins in 2010, in Shanghai. We are at one of the most expensive seafood restaurants and ordering a fish. Not just any fish but one that was just flown from Hong Kong. The inspected fish is perfect and to ensure this is the one that gets cooked... our host makes a unique cut.
The host of our lunch was a mega successful entrepreneur in his 50s. He not only launched great businesses, he took them public and created perfect exits, not once but 3 times. He owned properties across the world and happened to have one in Canada, which is how we met.
He told me to quit my job and start a business. His advice was "think about scaling up". Does that remind you of anything?
CENTS
- see that S?
---
There is a reason why it gets harder to become an entrepreneur as you get older. With age and higher income, you have more responsibilities and more to lose! We feel losses +/- 4x harder than gains, so me being a high earner ...
My host said "quit your job now, it'll only get harder as you get promotions".
---
This thread is for those who have a deep drive to do more.​
Get creative and know that it's as natural to you to think outside the box, as breathing. Kids are a great example. They never give up. It's in our DNA! Remember to lean into your nature.
First, let me address the elephant in the room. On this forum you'll see too many threads dominating about freelance work. Nothing wrong with it.
Internet made it a new reality but also a new "job".
Competition is fierce. If you don't have niche experience, great skills and marketing know-how: you'll likely be on a treadmill accomplishing F*ck all. Don't settle for a treadmill performance.
Now to real business:
Think like a CEO and you'll do better than if you do not.
What does that mean? Say I am 20 y/o and have no experience, money or relationships. What the hell do you want me to do now? Shouldn't I just try to become an email copywriter and produce content? Wouldn't I make some money that way? ChatGPT says i would!
NO. You won't. It'll suck. You'll suck. Your work will suck.
Do this instead:
STEP 1: Pay your bills​
Do you have a way to pay your bills? If not, what is the fastest way to getting some money?
List 5+ options. Jobs, side hustles, everything is on the table.
What irritates your friends/mom/uncle during the day? Whatever it is, can you help them and get paid?
Examples: we had a snow dump. I'd have paid someone to shovel my driveway, but imagine they had a snowblower. Or someone organized a "student" crew and got a cut for organizing?
And yes, get a job, freelance - all acceptable options at this stage.
STEP 2: Get your creative juices flowing​
What unfair advantage do you have?
Is your family well connected in your city?
Do you know and have some friends whose parents are entrepreneurs?
Do you have internet access, education, healthy body?
List all of the things that aren't a given.
Take nothing for granted. Every little thing can be your advantage over competition.
​
STEP 3: Lean into your advantages & start...​
Talk to someone who's successful. Face to face!
Ask them: "You know me, what should I do? How can I make something of myself? What's your advice?"
Remember, you paid your bills already, so you aren't desperate, you are now moving towards something BETTER.
Example: if you approached me now. I am a RE Developer. I'd tell you that part 9 code applies to smaller buildings. This means that it's cheaper to build and there is an opportunity for a young person to learn. How? Start by getting a Project Manager education & a job, so you know you won't F*ck it all up. That's probably a 2 year investment into a specialized education. It can serve you well to build up either a construction or a
real estate
company! It's something that can serve you long term.
STEP 4: Think like a CEO when you do.​
Just because something needs doing, doesn't mean it is you who must be doing it.
You only do it yourself for as long as you cannot afford to hire someone to work for you.
Each business idea must begin with the end in mind.
End is a liquidity event (either soon or when you are 90!) but business that depends on you working there isn't a business - it's a job. Think like a CEO. And remember that during the early days you are both:
CEO and the Janitor.
STEP 5: Think big and bigger and bigger.​
If your plan is to make a $10k / mo - then consider what it would take to make $100k/mo. Say you want it in 12 months, now think how to do it in 2.

You will fail.
Why try? Because you are trying to unblock your mind. You'll create ideas you wouldn't otherwise have.
This is an iterative process. Your job is to find something that works, tinker and improve. Then improve again and again. Keep getting better each time. You are building an enterprise.
STEP 6: Many small things​
​
Break down your big and bigger business idea into small "lego" pieces.
One big thing
: you go after it for a long time and 11 years later...
You back on this forum "oh shit, I tried this and it didn't work, this place sucks".
Better way: many small things
. You've always kept your vision of a huge scale project. But you had realistic expectations, targets and hit them one at a time. You kept building using your "lego" blocks. Each time the block didn't fit, you learned. You tinkered. You changed. Then when it worked you repeated the actions.
Listen,
it's so important that I am going to repeat it
- the way to scale is to repeat what works many times.
You and your team get better at what works and you just keep adding to it.
Eclectic ideas:​
You like socialization. Show up to every single public hearing meeting in your municipality. Get to know the pain points of the residents of your area. Find a way to monetize.
Read the local news and what's the latest complaint topic? Go to the areas. Is someone complaining about quality of life going down? Create something for them - events, transportation, whatever. Are you reading that animals got into some building and it took a while to get them out? Was that because the building needs improvements? Is it that animal handling can be improved? How can you benefit?
Be fearless and disrupt the status quo. You see strollers go for $1,000+ a pop? What if you made a minimalist version for $100? It'll suck but maybe it'll be good enough for just a "mall" visit?!
@Kak had a great idea he posted for an outdoor playground for kids, assembly, maintenance, insurance, SCALE! +++
Good luck. Look forward to your comments and questions.
P.S. I started my first business in 2012, it still took me two years to heed the valuable advice I got in Shanghai in 2010. Same person introduced me to many others. One became a close friend, later an investor and then I became an investor in his business! I've had a ton of fun "growing up" as an entrepreneur.
P.P.S. Special thanks to everyone who was openly asking for another thread on positive "how-to". People like
@BizyDad
@Fox
@Black_Dragon43
(yes, even you!),
@mikecarlooch
(dm questions)
@JLE
(dm too)...
@Kak
for walking me off the ledge more than once... +
@Andy Black
for always being the nicest & helpful person on the forum.
@MJ DeMarco
for hosting this place, books and making recent positive changes to energize discussions. Lastly
@Vigilante
- don't know you, but glad you are on here again. Place lit up since you came back, coincidence?