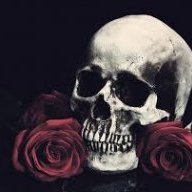 remember that you will die
Read Fastlane!
Read Unscripted!
Speedway Pass
While I was exploring ways to get prototypes made for a product I discovered 3D printing and love the potential 3D printing has. I've searched the forums looking for threads about 3D printing as a business but haven't found many. I know
@Vick
has a thread on the Inside, but unfortunately, I'm not on the Inside yet. There are threads and posts about using a 3D printer for your business, but I couldn't find one about 3D printing being your business. So my apologies if this has already been talked about.
Anyway, I've been contemplating for a while now about getting a decent 3D printer and creating products and services to sell to consumers/businesses. I went through the
CENTS
, and came up with this.
Control: I'll be in control. I can sell on channels like Amazon, eBay, and Etsy, but my business won't die if one of those channels goes south. I can sell on my own online store, as well as retail. No MLM or pyramids here.
Entry: You obviously have to buy a 3D printer, and a decent 3D printer at that if you want to do this as a business. Then you either need to learn the software to design the items or outsource that work for you. I found a 50-hour course on Udemy that teaches the software that I'm going to check out. Not everyone and their grandma can get set up overnight and start doing this, so this should pass entry.
Need: The need for 3D printing is everywhere. Medical, auto, tech, business, jewelry, novelty, toys, consumer products, even food and biotech. There is a need, I'd just have to figure out which need I am going to fill and how to fill it. I have a business running right now that I could make custom jewelry for, I have an idea for a novelty use for it, and I could also do prototypes for businesses. Maybe help even Fastlane businesses for a discount
The need is there.
Time: This is where it gets murky. I'll need to invest a lot of time into the business at the beginning to learn everything and then run the business. As the business grows I can reinvest money into equipment, software, and employees that will take a load off of me. Most businesses start this way.
Scalability: The sky is the limit. Your only limit here is your imagination and the amount and quality of machines you have and the number of people working for you. Definitely scalable.
Did I miss anything? It seems to check out. I'm worried I have a confirmation bias, so I'm wondering if anyone here is running a 3D printing business, or has any opinions on it. Thanks guys.