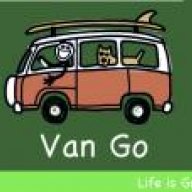 Gold Contributor
Read Fastlane!
Speedway Pass
Jul 25, 2007
6,474
1,365
60
Let me start by saying that I didn't think some of the suggestions in the following article were all that pertinent to us ("rebalance your 401K every year").
Others were downright *wrong* for me ("Use your debit card instead of your credit card") Note that if you pay off your credit card every month, this is better for your credit rating-- AND has less per item charges-- than using a debit card.
That being said, I thought a number of the ideas presented in this quick read were time savers (like how to get less junk mail). And that some could also be potential money savers.
Worth a quick read all the way through-- especially if you implement some of the changes suggested.
http://finance.yahoo.com/banking-budgeting/article/103508/Thirty-Five-Minutes-to-Riches
-Russ H.