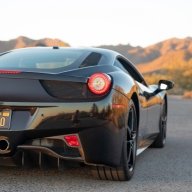 8 Figure Fastlane Graduate
FASTLANE INSIDER
Read Rat-Race Escape!
Read Fastlane!
Read Unscripted!
Speedway Pass
Jun 20, 2017
308
1,629
40
Alright guys this is my 300th post here – and I'm writing this as much for myself as I am for the rest of you. Hopefully this isn't that much of a ramble.
The thought came to mind, of 'what to give up' to pursue your fastlane dreams. I will talk a bit about what it took for me, and possibly some thoughts you might need to ponder of what it will take for you.
Like anything in life, going after any dream, especially starting, working and pursuing a business is one of the HARDEST mind games you need to play with yourself in order to pursue it. That partially explains why 'the riches' sometimes follow. Beyond a sexy social media title, and what everyone seems to be on Instagram these days – this, like many other things worth pursuing is a game at the end of the day, and primarily of risk and reward tendencies.
You are asked to put in (in the least sense of thought) – countless hours of thinking, brainstorming and trying – coming up at bat to swing for many innings without as much as a base hit sometimes. That's not an easy feat to accomplish, primarily when on top of it all – you are most likely giving up something significant to take these at bats.
Forget even your big whys, or your
FTE
moments.
You need to hang onto something bigger in order to keep you in the game – which coincidentally is one of the KEY components to eventually winning. You want to at least on some level enjoy the process of whatever it is you are pursuing, doing and trying to build.
Sure – you want to win, and make millions one day – that's understood. But there has to be something else underneath all of this, that I typically don't see in many of the forum posts here OR in my private DM messages allude to when people talk of working towards a fastlane business.
The excitement needs to be built from within, to carry through all the trials and tribulations. It is in no way a small thing to think about and really ponder that 'the process' is all you have left many times at the end of the day. Some version of CONSTANT experimenting, growth, knowledge and failure are all a prescription to come up with a formula that will eventually take off and
set you up for life.
You need to be OK giving up and choosing to 'let go' of many common prescribed life paths on the table offered to you each and every day – if you are even to stand a chance in this world.
What are some of the things, mindsets and thoughts I had to give up and let go throughout 20+ years in business?
The earlier I was in life, the 'less' I felt like I had to give up. But now, as I enter my 40s, I see the cards stack up on the table, and the responsibilities only grow in time commitments and complexity. I'll give you some food for thought to think about your current position, and how privileged most of you are on here (especially being on the younger side) to pursue all this 110%
BUT FIRST, think about being OK with the following:
OK with realizing and letting go of not working somewhere else for a great paycheck (or climbing titles and ranks at a corporation). Sometimes you need to take on LESS responsibility to give yourself room and space to work on your own projects. It's tough to have mental space and dedication if you are balancing a high-stress work position, a family, relatives, kids … etc. When I quit my engineering job in 2007 – I was OK walking away from making decent money, and further knowing that I'm passing on my chance to continue my upward trajectory to make 100-250K a year as many 'upper managers' were making. My line of thinking was that I'd rather be a small success for myself and make significantly less money then build someone elses business for more.
OK with spending less time with friends, or be out on the weekends partying. Not only are those friends and acquaintances time and energy sucking, most of the time they are
not the type of influence you want to have around you in the first place
– to achieve any version of bigger goals and aspirations.
@NeoDialectic
and I constantly gave up partying on the weekends, and lunches out during my 'work week' – to put in time towards our business.
OK with not chasing what everyone else around keeps acquiring. Because you choose to work for yourself, and potentially slow down your initial financial rewards – you might not be the FIRST to own the drop top BMW, ROLEX or your first HOUSE. If there is any money left over, you need to be OK with either investing in your business or also
partially investing in the markets
. Living below your means has never stood more true, then when you are 'working for yourself'. When you don't have a financial barrier set up to give yourself some space to experiment – the slowlane will suck you right back in towards the bi monthly numbing paycheck.
OK with trying various ideas, learning on and acting on that knowledge. Efforts and failures build on each other and compound over time (especially years). There were some ideas and products that
@NeoDialectic
and I came up with that sat dormant for years , BUT once some responsibilities and tasks got cleared up off our plate, we were able to focus and go more all-in on some of these ventures (that many times to our surprise had a moderate version of success).
OK with letting go of 'event type thoughts'. Many on here come to event type thoughts, 'I'm going to quit my job', 'I'm going to drop out of school', etc. You don't need to do that, and that is not a long term strategy of any sort. You can (especially while young) have time to do all – you just need to get your values and mindset lined up correctly to take small incremental steps daily.
And last but not least –
You need be OK with giving yourself daily homework to execute.
You need to work on and cross off your 5 daily to-dos. Start with high-level thinking, but break them down into palatable steps and a process you can work on daily. No one will make you work on this, and to many this will all seem like 'silliness' that you are wasting time on initially. Avoid the naysayers and focus on your process (and make sure to partially enjoy the ride).
I write this post to ask myself, what is it that I'm OK with giving up now, mindsets, comforts, etc -- to achieve the next barrier and level of success? What does the next 'fastlane' venture look like for me? I have 'let go' of the total need to make a paycheck for today – so a lot of this rides on the actual process for me, and the growth and learning that I want to exhibit for the next decade to come.
The hard part here is at the end of the day
, no one will make you do anything and force you to
start or work on a business.
It needs to come from a place within – a place where you value contributing, innovating, providing value and best of all seek a financial reward for your efforts. It is an incredible hard 'profession' – with immense rewards for the type of work you put in.
Hopefully this posts helps some of you, and moves you in the right direction of thinking and mindset.
So let me ask you what have you 'let go' of recently to give yourself room to experiment, try, fail and pick yourself back up to start all over again?
Have a happy and healthy thanksgiving to all.
Last edited: