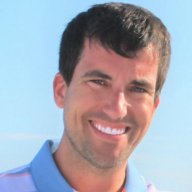 Silver Contributor
FASTLANE INSIDER
Read Rat-Race Escape!
Read Fastlane!
Read Unscripted!
Speedway Pass
User Power
Value/Post Ratio
154%
May 17, 2017
360
555
39
Hi everyone,

As Fastlaners, I'm sure that most of you don't even know if your radio even works but as I am getting ready to switch lanes from the Slowlane to be Fastlane, I unfortunately constantly hear Slowlane music at the office and am not sure wether to laugh or cringe at the horrific Slowlane songs that play on Pandora.

The worst Slowlane song I've heard lately is Say Amen (Saturday night) by Panic! At The Disco. This awful song screams Slowlane sludge, giving praise to the "glorified" weekend and horrible 5 for 2 trade. Can I get an amen!?

What Slowlane song gets under your skin the most?