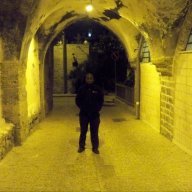 Gold Contributor
Read Fastlane!
Read Unscripted!
Speedway Pass
Just curios - how much funds did you have in the bank to cover your expenses during the transition?

Or did you work in the app while working. As MSFT?


Sent from my iPhone using Tapatalk
I started the app business on the side while still traditionally employed
That December was the first month things started to take off. By the end, my business' revenue for the month was just slightly more than double my before tax pay for the month.
I quit the following April, and my revenues only increased, giving me all the confidence I needed. Since I was already living below my means on the job salary, between that and the business income, during that 4-5 month period, I was able to bank more cash than I had ever had before, and continue to build on it after that.