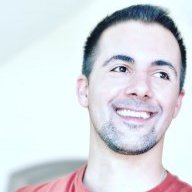 Bronze Contributor
Read Fastlane!
Speedway Pass
I would love to hear some quick stories from people who left their good-paying Slowlane/corporate/whatever job and became a thoroughbred Fastlaner.
I find these stories
very motivating
and interesting.
It's tough to leave a solid, consistent, and secure job...especially if you have a family to support. But man, we know what's possible. Many of us dream of doing it. Some of us go for it.
A few examples:
@GiroudJD - "Quit my day job as an attorney when I consistently started earning more every single month just by self-publishing." thread

@JustAskBenWhy - Left the life of a professional musician and instructor to be in real estate and internet marketing and "jobless for a long while now." intro
@oldkevx - Left CMO job to flip a "common service business" on its head.
@G_Alexander - Quit 6-figure banking job to launch e-commerce business. thread
Me - Left a strong 6-figure telecom strategy, product, and operations role to pursue real estate investing and various internet marketing/ecommerce ventures. Enjoying much more (scalable) income and much easier life now.
So what's your story?!