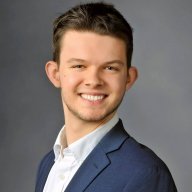 Contributor
Speedway Pass
User Power
Value/Post Ratio
152%
Jan 10, 2019
23
35
Over the last year I took my first dive into the world of entrepreneurship...

I had high hopes, but my first business attempt crashed and burned..

That's perfectly okay because it taught me many lessons.

And I learned many more lessons over the year.

Here's my biggest lesson:

Build your business and solution off the needs of the market and not what you think is a fantastic idea.


What's the biggest lesson you learned over the last year?