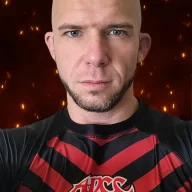 Sweeping Shadows From Dreams
FASTLANE INSIDER
EPIC CONTRIBUTOR
Read Fastlane!
Read Unscripted!
Speedway Pass
Jan 14, 2013
3,984
24,170
What is your EDC knife, and what do you like about it?
For about 8 years I've carried the CRKT Bear Claw Straight Edge, but they discontinued it and mine disappeared recently.
I ordered this back in September. KA-BAR TDI, but it has yet to arrive. Backordered.
I'm looking for something fixed-blade preferably. Something that will hold up and can be used for defense as much as cutting boxes and tape.
Last edited: