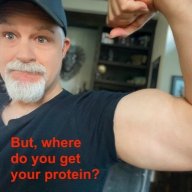 I followed the science; all I found was money.
Staff member
FASTLANE INSIDER
EPIC CONTRIBUTOR
Read Rat-Race Escape!
Read Fastlane!
Read Unscripted!
Summit Attendee
Speedway Pass
Jul 23, 2007
35,336
140,313
What is the best "value" you ever paid for?
Just curious to hear people's experiences.
For me, my foam roller was a great value. It cost around $20 bucks but helps relieve my back and neck of stress and pain. On bad days, rolling on this thing becomes the best $20 bucks I ever spent!
What is the best $X you ever spent?
There is no limit ... if you spent $80K on a Corvette and felt is was the best value ever, then that's OK!
Let's hear it!