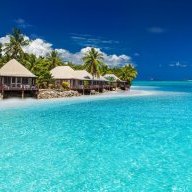 Bronze Contributor
Read Fastlane!
Read Unscripted!
Speedway Pass
User Power
Value/Post Ratio
188%
Jun 6, 2017
124
233
28
Subject line: Bob, Pleasure To Meet You
Hi Bob, I wanted to give you a quick shout to introduce myself and [Company Name].
We help companies get more results from their website and turn it into their
#1 Salesperson that's bringing in new customers constantly
.
But don't take our word for it! We love to
provide value and help business owners first
.
Not sure if you were looking to grow your business, but if you were...
I would like to offer you a
Free Website Optimization Strategy That Will Win You More Customers
. It's jam packed with free marketing ideas and a custom game plan to achieve your
goals
!
Just shoot me a message if you're interested.
Alex
P.S.
I've attached to this email a video testimonial from REAL business owners we've had the pleasure to work with.
Click the link below to check it out!
[Company name] reviews and testimonials (link)
-----------------
What do you guys think?
Not bad? Sh*tty? Okay?
Would love to hear your opinion.