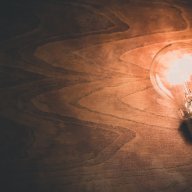 New Contributor
Read Fastlane!
Back on the forum after a bit of a break during which i have been working full time as a data analyst and trying a few other projects on the side. Inspired by the
FOX
threads about web design I am hoping to take the concepts he applies and use it in my own industry to start freelancing. I have always thought this might be more challenging in terms of attracting clients as it is not as easy as looking at a out of date website and offering the benefits of the new one.
Instead I am hoping to find clients who currently produce and store data but are not making the most of it to find new insights about potential leads, sales or marketing improvements hidden in this information. I have set myself the challenge of finding a niche and then a clear offer to clients about the benefits of this service.
Before anyone says i could go down the Upwork route and i may use this to start off but due to the amount of competition for relatively small returns I am going to try and find clients where i think i can add more value. The 3 month aspect is there to stop me from procrastinating or if i cant get things to work to pivot to another idea or try to upskill in a different area.