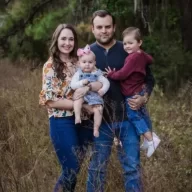 Capitalist Swine
EPIC CONTRIBUTOR
FASTLANE INSIDER
Read Millionaire Fastlane
Summit Attendee
Speedway Pass
Jan 23, 2011
5,165
19,549
4,004
Just offering some counter balance to the heavy biases of some on this forum.
"Counterbalance" and successful debate require some form of actual evidence. You have provided nothing, but sour opinion and conjecture.
We understand that some people, despite a valiant life long effort, might still be left with nothing. It is possible, sure, but FAR from probable.
First of all... The people of this forum are more optimistic than that, and they have every right to be... Why? Because the odds are still with them. Plenty of people have set themselves free from a tyrannical life ruled by a collection of others. Plenty have become independently wealthy. Plenty COULD do it all again if they went broke today. Why? Because they don't give up.
Second of all... Who lives a happier and more fulfilling life?
The guy that never gives up on his dreams, strives and stays with it. Energized by progress and adaptation he continues on and dies suddenly without ever seeing them through...

Or...

The miserable, self loathing guy that not only gives up even trying, but spends the rest of his life attempting to destroy the morale of others that do want to try...​
In the worst case scenarios above, both end up dead my friend. Who had the better life? Who left the better example to his children? Who would you rather be?
I know I would rather leave my mark or die trying. It is part of a fulfilling time on this earth.
I will defend my position on this to no end because I believe it is of the greatest IMPORTANCE. I will not let you piss in everyone's cheerios from a soapbox you are attempting to build on a foundation of quicksand. I will not let you pontificate against the positive enthusiasm in this thread. These folks want to be the very best that they can be and your little existential crisis shouldn't have to be a consideration to them.
I dont know or care what people want on this forum..
Then why are you trying to tell them what to do?
Tell me again... Who is "biased?"