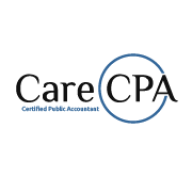 Platinum Contributor
FASTLANE INSIDER
Read Fastlane!
Read Unscripted!
Summit Attendee
Speedway Pass
Promises.

Be careful saying that you're going to do something in the future, unless you're 100% that it will be done as you said.

And then do it. All of it.

Even for little things like, "I'll get back to you tomorrow".
This is me (maybe not literally, but then again maybe literally). This is also why I'm dramatically scaling back and/or quitting the job and focusing on my clients. They aren't getting the value they deserve.
My issue is general courtesy, as mentioned before. If you've got the time to send me a 5 word email, at least put an intro or some generic nicety in it. Maybe even address it to me? I even do that in business text messages. I understand if we're mid-email-convo, but don't send me an email after not hearing from you for ten months and just say "give me this thing."
If you're having a bad day, maybe wait until tomorrow to send that email.