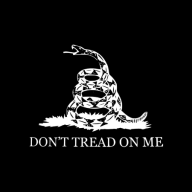 Moving Forward
Read Rat-Race Escape!
Read Fastlane!
Read Unscripted!
Speedway Pass
User Power
Value/Post Ratio
220%
Jul 30, 2018
1,218
2,681
I had an idea that I've been tossing around in my head for a while.

Ever since Facebook and Google introduced geo-targeting as an option, I have thought about using it to target say College Football games using a geofence.

Think about it, thousands of people with a common interest are gathered around in one area!

One idea I thought about for quick cash would be affiliate marketing for discount game tickets, and targeting those at the game with "Enjoying the game? Grab next weeks tickets for a huge discount now!"

Imagine how many of those people are cruising Instagram and Facebook during halftime or timeouts...

Maybe for sports apparel, this could be a cool idea. Idk.

Also there's a state fair going on right now as I'm typing this.

Just some food for thought. Maybe we can come up with some strategies to tap into this market?