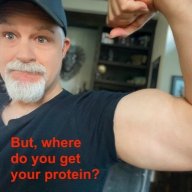 I followed the science; all I found was money.
Staff member
FASTLANE INSIDER
EPIC CONTRIBUTOR
Read Rat-Race Escape!
Read Fastlane!
Read Unscripted!
Summit Attendee
Speedway Pass
Jul 23, 2007
35,622
142,153
Have something to sell? Want to do a little shameless self-promotion?

Like to post a video from your YouTube channel?

Want to promote your design service?

Like to link to a company who you'd like to recommend?

Have a book to promote?

Blog or a landing page you'd like to mention?

Amazon product you'd like to link and sell?
SELL-PROMO SATURDAY is your opportunity to self-promote whatever you'd like on one central thread.
Note: Indiscriminate SEO backlinking to drugs, random items, or other questionable material will not be allowed.
Please ONE POST only unless someone opens a dialogue on the thread.

Post away!