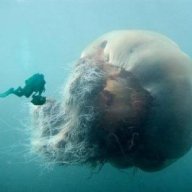 uhhh...42?
Read Fastlane!
Read Unscripted!
Speedway Pass
User Power
Value/Post Ratio
251%
Jun 11, 2016
144
361
So this is my first thread on this forum, but I guess it's a good way to monitor my progress as a freelancer and at the same time give you some insights on what's going on.
Okay, first things first...
In September 2018 I started on the side as a freelance copywriter. With all the tipps from this forum I setup an Upwork account and got my first client by sending him the article he was looking for, for free. He was impressed and gave my more work for the next two months. This was a content writing gig however, so not too much money. But hey, you gotta start somewhere.
I setup another account on fiverr which was more about copywriting than content writing. When people pay you money for what you create out of nothing it is sweet. But to me the real ice cream is the 5-star reviews they left because it's proof that they were actually happy with my work.
In November I designed my own website. Amazing what you can learn with the help of YouTube tutorials. Because it was so easy to setup a new website and I remembered Fox's thread about webdesign, I thought that this is another chance to earn money while helping people in need.
Thankfully I have some old economy self-employed people in my family. First target was my stepdad who has 6 employees and little to no work in December. I offered to update his website because it was pretty bad at that time and drive some traffic via Google Ads to it. 3 weeks later he asked me to stop the campaign because he got more phone calls than he could handle. It's hard to describe the feeling of satisfaction I had.
After that until now there was just another customer for a website and every now and then a small copywriting gig.
Make no mistake, I still struggle to find new customers and most of the money I still earn with washing dishes on the weekend.
Now I think weekly updates are the way to go for this thread and of course every time something cool happens I'll post it here.
If there are any questions feel free to ask