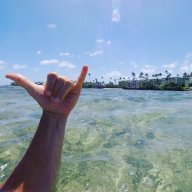 Bronze Contributor
Read Fastlane!
Read Unscripted!
Speedway Pass
I see a lot of progress post that are inspiring and filled with great information.
Thought I would share where I am at with my New Product adventure.
My business partner and I have come up with a new product that we think is viable and will add value to many business men and women.
The Problem:
Business professionals' suits and dresses get wrinkled when you pack them. Whether you stuff them in your gym bag or have to travel for a business meeting your clothes become wrinkled in transportation and is an inconvenience.
Our Solution:
We have created a way to keep the friction to a minimum adding a light weight material between the clothing. We have also added a different solution than the traditional folding technique used by 90% of us.
Value:
Wrinkle Free
Durable
Convenient
Simple/Easy to Use
Size is smaller than a garment bag which is the direct competition
Stand-alone product
Outstanding Customer Service
Environmentally Friendly material's
We are waiting for 3D images to be finished so we can create a landing page and start testing the market.
During this time, I have done the following:
Read Cashvertising by Dre Eric Whitman to work on my Copywriting skills – practice the techniques in this book on my other business that is pretty automated.
Started reading other Copywriting books suggest to me by @AMartineau (thank you). Crypto Copywriting Secrets – Ben Settle
Hired a Freelancer (Upwork) to come up with a professional Logo.
Offer value where I can on many forums about business travelers, gym fanatics, MMA, Health & Fitness, etc.
Working on a Landing page to confirm if there is definitely a market.
Fine tuning the product and testing it often.
Creating a community with a Facebook page, Instagram coming soon when we have images of the product.
I recently started writing out my to do list on "
MY FASTLANE DAILY
" planner. It helps me stay on track and focus on the important tasks that need to be done.
My daily give-up might have to be to limit my time on this
Fastlane Forum
!!! I get so into the great threads on here.
Thank you to the other members who have helped me so far. I greatly appreciate it.
Will post more updates along the way.
Last edited: