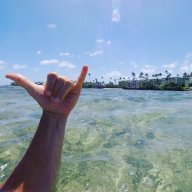 Bronze Contributor
Read Fastlane!
Read Unscripted!
Speedway Pass
User Power
Value/Post Ratio
148%
Jan 6, 2019
122
181
I have a progress thread but thought I might get more eyeballs with a new thread.
My partner and I are in the testing phase of our new product.
We are trying to gauge if we actually have a product or not.
We created a landing page and would appreciate any and all honest opinions, thoughts or critique of The Belvedere.
The Problem:
Business professionals' suits and dresses get wrinkled when you pack them. Whether you stuff them in your gym bag or have to travel for a business meeting your clothes become wrinkled in transportation and is an inconvenience.
Our Solution:
We have created a way to keep the friction to a minimum adding a light weight material between the clothing. We have also added a different solution than the traditional folding technique used by 90% of us.
Value:
Wrinkle Free
Durable
Convenient
Simple/Easy to Use
Size is smaller than a garment bag which is the direct competition
Stand-alone product
Outstanding Customer Service
Environmentally Friendly material's
Here is our
Landing Page
Thank you in advance!