Figuring it out as I go along!
Staff member
EPIC CONTRIBUTOR
FASTLANE INSIDER
Read Millionaire Fastlane
Speedway Pass
May 20, 2014
9,814
40,615
4,306
Here's an ad we're running for a new client that's getting nearly 50% CTR.
If we weren't bidding on what's effectively their brandname then Booking dot com and airbnb would have ads above the organic listing and the client would be paying 15%+ for the bookings that they should have been getting themselves.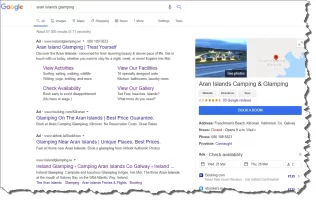 Don't like ads? Remove them while supporting the forum. Subscribe.