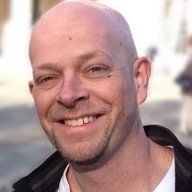 Contributor
FASTLANE INSIDER
Read Fastlane!
Read Unscripted!
Speedway Pass
As a web developer, under the influence of
TMF
and
Unscripted
, I've been engaging in an experiment in developing a site with some potential to turn views into $$$ :
https://www.trump-or-tale.com/
It started as an idea, and instead of leaving it at just that, I decided to finally take that next step, and execute! I considered it a learning experience with the potential to make money.
After it was done, next step, was to try and promote the site. No luck with the major ones (AdSense, Facebook, Bing).. so after some research, Reddit seemed like a good place: some forums that would definitely constitute my target audience. Well, it's been a week and still no Ad approval. (They say they are still reviewing with an internal team).
Next stop was Stumbleupon, seemed like a good option. .. I try to sign up for an account, and it turns out that "[...] we are not able to accept new customers for the StumbleUpon Ads service at this time".
Seems like the days of easy advertisement placement are over. And my site is not even controversial, deceptive, etc, I wouldn't even call it clickbait.
Is this a sign of the times? Am I running into the washout of the Facebook-Russia thing, the Cambridge Analytics story? Everyone seems hesitant to accept ads. "Please take my money!", "Nah, we don't want it"
Next stop, influencers!