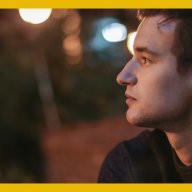 Life-long learner.
Read Rat-Race Escape!
Read Fastlane!
Read Unscripted!
Summit Attendee
Speedway Pass
Hi Fast Laners!
This isn't actually my first time here. I've forgotten my previous account as I have many emails and passwords, and couldn't find my account. But I made sure to remember this email and password. My name is Ocean Man, I've read The
Millionaire Fastlane
and
Unscripted
. I'm interested in home IoTs and issues such as transportation, traffic, and air pollution.
I'm currently in Phase 1 of my soon-to-be potential business. Related to Smart Technology, I'm doing some market research right now on developing an Air Purifiers. I'll post my journey on that very soon
But that's a short introduction, I'm glad to be in a resourceful forum such as this one. And look forward to meeting more of you.