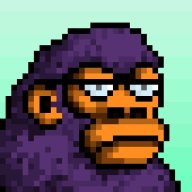 Digital Marketer
Read Fastlane!
Read Unscripted!
Summit Attendee
Speedway Pass
Set targets that are 10x what you think you want, then do 10x what you think it will take to accomplish those targets. Massive thoughts must be followed by massive actions.

10x rule: 10x the thoughts and 10x the actions of other people.

Never reduce a target. Instead, increase the actions.

Any target attacked with the right actions in the right amounts with persistence is attainable.

Regardless of timing, the economy, the product, or how big the venture is, the right acts done to the right degree over time will make you successful.

There will be something you will never foresee, regardless of how detailed your business plan is.

Success is important.
Success is your duty.
There is no shortage of success.

Success is important to a person's sense of self. It promotes confidence, imagination, and a sense of security and emphasises the significance of making a contribution.

How close are you to full capability? You might not like the answer very much. If you don't consider it your duty to live up to your potential, then you simply won't. If it doesn't become an ethical issue for you, then you won't feel obligated and driven to fulfill your capacity.

Children who can't get what they want will fight for a little while, cry for a little bit, and then convince themselves that they never wanted it in the first place.

The reason why successful people seem lucky is because success naturally allows for more success.

People create magical momentum by reaching their goals, which compels them to set - and eventually reach - even loftier goals.

Lucky people don't make successful people; people who completely commit themselves to success seem to get lucky in life.

If you are a me to repeatedly attain success, it becomes less of a "success" and more of a habit - almost everyday life for some people.

Success comes about as a result of mental and spiritual claims to own it, followed by taking actions over time until it is acquired.

You must constantly demand success as your duty, obligation, and responsibility.

Success is CREATED, not acquired.