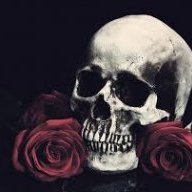 remember that you will die
Read Fastlane!
Read Unscripted!
Speedway Pass
User Power
Value/Post Ratio
291%
Feb 4, 2017
159
462
Stumbled on this article a few days ago. Basically this guy stopped showing up to his job and his job kept paying him FOR 6 YEARS. He stopped going to work and for 6 years after that he got a check because his employers assumed he was still working for them. They only found out he wasn't working because they were set to honor him for 20 years of employment but no one could find him...
How many thousands or millions of people work jobs like this for their entire lives? They could literally stop showing up for work and no one would notice. Or to a lesser extent be replaced within the day.
This is why I'm here. I want to live a meaningful life and I want to make a difference in other peoples lives. I don't want to waste away at a job that means nothing to the world (like I am right now).
If I vanish for 6 years, I want the people around me to notice.
Here's the article:
Man Skipped Work For 6 Years, No One Noticed Until He Won An Award
Last edited: