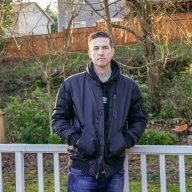 Bronze Contributor
Read Fastlane!
Speedway Pass
This title is very click baity but it's actually true. Let me explain.
If you arent up to date on my journey please read this thread:
"How I Made $4,000 in 3 Months by Executing HARD"
NOTABLE! - How I made $4,000 in 3 months By Executing HARD
Seriously. Go read that first. Then come back. It will help add context
Ok..welcome back.
It's been one of the craziest years of my life and I am writing this on a private jet to New Orleans embarking on a new journey where I'm getting paid to travel across the US and Canada to make video content for one of my favorite artists on the planet. I'll get back to that in a second.
A few days ago was my last day at my job as a janitor and I left on good terms. I plan on never clocking in again.
Took me 7 years after first reading the
Millionaire Fastlane
to finally quit my job and leave the rat race. From making music for 6 years, then transitioning to video production this year, it took me a long time. Looking back now it went by quick, but living it was a whole 'nother beast. I don't regret anything and it makes me appreciate being free and I believe everything happens for a reason.
Back to how I escaped.
After grinding day after day, week after week for 9 months learning everything I possibly could about creating great videos and making my clients happy, I finally had my opportunity. When you execute at a high level and work smart it's only a matter of time until an opportunity presents itself to you. That's exactly what happened.
I noticed alot of my favorite rappers were performing at a big music festival in Seattle so I started doing what I always do to get live show gigs, I started messaging smaller local artists. They need free content, you need exposure and a wristband to shoot other artists at the festival. It's a no brainer. I busted my a$$ and shot videos/photos for 10 artists that weekend! One of the local acts I was shooting for happened to be performing right before one of my favorite artists. so I stuck around and shot some video and pictures and even ended up meeting him afterwards! I made him a video the very next day and his whole team loved it! He posted it to his Instagram and Twitter and it did really well with his fans. The next night his manager asked me if I wanted to go on his tour!
That was in September and nothing was set in stone yet so I kept working at my job and making music videos, real estate videos/weddings etc. I was making solid money! far more than my job but I only needed to work nights and weekends on videos and I could edit during work so I kept the job. It was also a great opportunity to save money and I really wasnt ready to make the jump quite yet.
Fast forward to October, they announced the tour dates, and we made it official! so I quit my job and now I'm officially a fulltime filmmaker/photographer.
Still cant believe it. Less than a year of making videos and I'm going to be going on tour with one of my favorite artists! Always thought I would go on tour for my own music, never know what can happen when you listen to the market and fill a need!
Sent from my SM-G960U1 using Tapatalk