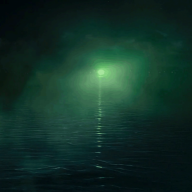 Contributor
FASTLANE INSIDER
Speedway Pass
User Power
Value/Post Ratio
158%
Sep 20, 2018
24
38
Hey guys, I start this thread for action-fakers wannabe entrepreneurs like me... So last month I finished The
millionaire fastlane
and
Unscripted
, I've started reading a lot (on the
fastlane forum
, recommended books...), trying to search the big idea that will make me a millionaire, trying to find a need to solve that will make me filthy rich but I was going nowhere... I was thinking that I was different than the others living on the slowlane but no I was doing nothing different, nothing that bring me nearer to my goals.
This week I came across "trashtalk" videos from GaryVee, videos from alex becker,
@IceCreamKid
@Lex DeVille
threads where they lay out blueprints to start making money as a beginner.
Now I know what I have to do, I will stop thinking about coming up with the best idea in the world but start to execute and start making money first because when we start we don't have experiences, money and failures.
I'm 18 and I'm in my first year of Mechanical Engineering and I don't like what I do so I will take action to make money so I can in 6 months stop going to college (I'm reading 6 months to 6 figures).
So for guys who are new like me
START TAKING ACTION
and make money before thinking of a big business, do what people are doing on the internet to make money, start copywriting, sell courses, membership, dropshipping (I did dropshipping but didn't like it because I was selling sh*tty product to my customer)...and after you can start thinking about your idea.
"English is not my native language but it's pretty good for a french guy!"
Could you please enlighten me if what I said is how we have to think as beginners or am I wrong?