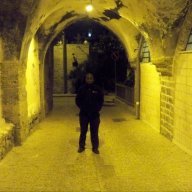 Gold Contributor
Read Fastlane!
Read Unscripted!
Speedway Pass
THE ONE THING
Amazing book and perfect complement to the one I read right before it a couple years ago, "The Slight Edge".
The essence of this one is that rather than focusing on everything important that needs to be done, you need to acknowledge that some things are vastly more important than others and will deliver the lion's share of the value.
At any given time, there is always a most valuable ONE THING you can be doing - the first domino which will set everything in motion.
Ask yourself the Focusing Question:
"What's the one thing I can do such that by doing it everything else will be easier or unnecessary?"
This can apply on a macro level to your entire life, a 5 year goal, a one year goal, a monthly goal, today's goal, or even to your goal for right this moment.
Once you know your one thing, make sure you block regular time in your schedule to work on it, defend this time ferociously from distractions, and get to it early in your day when you have the most willpower.
Use the one thing ensure that you are connecting your purpose to your current priority (there can only be one at a time) and you will be the most productive & happy.
There - Saved you 130 pages, so you're welcome.
https://www.amazon.com/dp/1885167776/?tag=tff-amazonparser-20
Highly recommend.