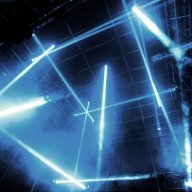 Contributor
Read Fastlane!
Read Unscripted!
Speedway Pass
What I am about to say will be tough for me to say, but I have to be honest of where I am at.
Last June, I ended up going through a layoff situation with the company I had given 20 years of my life to. This wasn't the first time, having gone through a previous layoff situation roughly 3 years before. I was crushed. The first layoff caused nearly a year of unemployment, 401K and what little pension I had was fully wiped out. I returned back to the the same company that laid me off before, as it seemed like everything fell back into place, but after 2 1/2 years, I was notified once more along with other colleagues.
With a wife and 2 kids to think about and no backup resources from being wiped the first time through, I spent days staring at the walls. I was looking at the prospect of poverty this time. I was in paralysis. I was in a state of fear. I sent out over a 100 resumes, to get 10 hits and an eventual 5 interviews to 2 real job offers. I had to roll the dice with the broken employment system. Something came through, but less than I wanted, but it was better than Zero ($0).
I put some feelers out around other states and had something that peeked my interest and re-instate the income I wanted. I interviewed and re-located myself to an apartment in 2 weeks to start the new job and company. It seemed so promising, a family friendly environment, no policy of layoffs, profitable company. What could be so wrong with the job? New place, maybe new opportunities. Sold the house. My family followed soon through Christmas break just a few months ago. We are all together. Took some losses financially, but felt worth it.
8 months into the job and everything changed from what I was told during the interview. You can smell the fear in others I am surrounded by, hoping they too don't end up an as example like others before them, hoping they don't make a mistake to be fired or forced into resignation - new boss and new culture - old guard is out. I realized that I moved my family for a job that is now not working out. My wife had to get a new job, my kids to new schools. All for what? To just be set up to get disappointing news again? To stare at walls again, to think about poverty? So here I am, moved my family, left relatives behind in another state, took on additional costs, living in an apt instead of a home, and wonder if the day is going to be day, everyday with a knot in my stomach. Here my family is trusting me, looking for security, stability, prosperity and I can't give it to them because I don't control any of it. I control NONE of it.
The net of it is this - I made the mistake again... I chose a Slowlane life AGAIN. Just like someone hooked on dope, wanting to take another hit. I caught myself saying, "Why can't I just find a good company to work for? I have done good to others, but seem to get done dirty in the end". "Why can't I just find a company I can go in, do my job, leave, spend time with my family, rinse and repeat and do this for another 15 years, what is so wrong with that?"
What is wrong with this thinking? It won't be long, just in 10 to 15 years, no company will want to hire me, no matter the skillsets or experience - I will be old and used. I will live each day wondering if today is the day. I can't live like this. I can't have my kids see me live like this. I can't have them embrace this way of life for themselves one day. This has to stop, it has to be broken.
In a few months, I lose a benefit of getting reimbursed for education as long as I provide a certificate of completion. The best of me keeps saying to learn about Real Estate and get licensed, and begin to learn something else that could benefit later. I keep thinking of maybe it will help me learn to invest in Real Estate later, learn the industry, learn business law, just learn period.
I have to start now and begin building something for myself, and let it grow and build in the next 10 years so that it will sustain me as opposed to putting my hope into a company to do that for me.
I had to do a lot of soul searching over the weekend (and I mean A LOT). I had to be honest with myself and to someone else. For the first time, I opened up to a friend who happens to be a financial/wealth manager about where I am financially. It was the the first time I told anyone out of 20 years. I never went to a financial planner in my early 20s because I was embarrassed then when I carried just around $25K of debt. I told myself, "When I pay this off, I will go see one". I wanted to look like I was smart and had it together. Today, those debts are higher to which are now being paid off. I have been a fool. I played a game that has caused me to lose. I can't afford to lose anymore. There is hope, but just a small window of hope.
I spent 8 months away from this forum. What could I have learned over the course of 8 months from this forum and others? The transition was hard, being away from family until weekend was hard, and starting a new job was tough and demanding. In the end, I lost ground. I pulled out
Unscripted
to see that I left off at Chapter 27 , only to begin resuming it this past weekend. I have to get off of this SCRIPT.
In my early 40s and for what I am about to say is hard, but it is truth, I need help. I need your help. I won't make the leap without partnerships. I won't make the leap without coaching and mentoring. I won't make the transformation unless I embrace a Fastlane mindset. I have done this on my own too long and I can't do it alone any longer. I feel broken.
I apologize to the Fastlane Community for being away for so long that has stunted my growth and for not doing my part.
@Andy Black
had many starter links in his footer that I didn't finish working through when I joined last June. I need to go through his starter threads fully. I can see that I am going to need a FastLane accountability partner, hopefully I can find one in due time. I must establish a Fastlane plan based on the Fastlane framework to give an upperhand toward success. A Roadmap starts with a Vision. I have to define that Vision. I looked at my profile marked as a "Fastlane Student". I have been nothing but a student of failure. I must be diligent and make this fundamental transformation to be a true "Fastlane Student" once and for all.
Thanks for listening and your support.
LiveFire