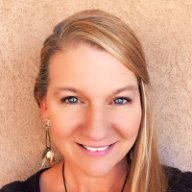 Bronze Contributor
Read Fastlane!
This was recently shared with me and I wanted to share it with you. I believe anyone can apply this to any part of their life, where ever they are.

There are six basic stages to move from dream to goal.
Begin with this mindset: According to your faith it will be done to you... Everything is possible for the person who has faith.

1. Allow your self TO dream.

2. Make a decision about your dream. In order to do this you must...
a. Invest in your dream.
b. Let go of security.
POWER NOTE: Don't ask anyone to support you until YOU are fully invested.

3. Expect delay. You have not learned what you need to know, or have not grown where you need to grow. Be patient and wait for it. (not to be confused with quitting or giving up)
POWER NOTE: Delay is not denial. A delay will never destroy the real purpose of your life.

4. There will be difficulty. You must be able to overcome two kinds of problems...
a. Your circumstances.
b. Your critics.

5. Expect to hit a dead end. This is where the miracle of your original mindset will come to light.

6. Recognize the deliverance. It is not the final destination or your goal that has brought you to where you are, it is what you have learned along the way, and the person you have become that has allowed your goal to become reality.
POWER NOTE: Everyone will experience a truly supernatural moment in their life... that is your second chance... don't waste it.

I cannot tell you how many times I have seen this happen within my own life, but what I do know is that it brings me great comfort knowing it is the truth.