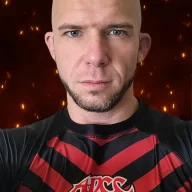 Sweeping Shadows From Dreams
FASTLANE INSIDER
EPIC CONTRIBUTOR
Read Fastlane!
Read Unscripted!
Speedway Pass
Jan 14, 2013
3,959
24,066
Homework 14:

1 - No headline, no subtitle, Headline in the bottom, Headline written diagonally through the body copy, subtitle first, write the headline in the shape of a circle, write the first paragraph (or all of them) in the shape of a circle, square, or a triangle, left justify - centre - right justify the body copy, shift from one column to two or more in the middle of the letter

2 -

Frozen
Blueberries
and Porn. Two
completely different
concepts that just flowed
into my brain. My job and life
purpose is to sit
here
and
Provide
value to you.
This Lex guy
just put together a 14
day course that I got more
out of than courses I've
paid 5-figures for and handwriting Gary Halbert letters. Old-Spice commercials were awesome.
There.
I
Just
Made
A
butt-plug.​

Verbs are more powerful than adjectives.

5 - Just re-wrote someone's rental ad on Kijiji for them.

Now You Can Live Downtown And Make Your Friends Jealous!

Do you live far away from Downtown?

Would you rather live closer?

Would you rather live within walking distance of Rogers Place?

If so, this could be the most important ad you read on here.

Picture this: It's Friday night, 11:30PM. You just finished working another grueling shift at the Rogers Place popcorn stand. You just spent five hours putting up with customer after customer, whining and complaining about the overcooked burgers and the under-toasted nachos. Heck, one kid even complained his large pop didn't have enough bubbles in it.

All you want to do now is come home and crash on your couch. To crack open a cold Budweiser, turn on the latest episode of Game of Thrones, and pass out while watching Jon Snow battle a White-Walker.

There's a problem though:

You're over an hour away from home

. And, you don't have a car (or even a license for that matter).

The buses have stopped running, and the trains don't go past your home. Also, much to your chagrin, all the taxis and Ubers are taken.

What are you going to do?

If only you lived closer to Rogers Place.

Suddenly, someone taps you on your shoulder. It's your coworker (and friend), the guy you just spent the last five hours with, deep in the trenches of that greasy Rogers Place popcorn stand.

He asks if you want to crash on his couch, crush a couple of beers, and watch Game of Thrones.

It's as if he read your mind.

And the best part? His place is only

five blocks away!

You crack your first smile of the night. You swear you can almost see clouds parting and hear angels singing.

You stroll along with him to his place,

McKay Manor

.

The first thing you notice is how bright and welcoming the entrance is, even at midnight. Brand-new stone lines the doorway, and fresh landscaping surrounds the building.

You walk in, greeted by a freshly-cut flowery aroma. Much better than the stale attic-air that lines the halls of your current place.

You get to your friend's unit. The first thing you notice is the freshly painted walls and the brand-new flooring. You ask if he just renovated the place.

He responds, "Yeah, my landlord just renovated it for me."

You walk in. The air is crisp and fragrant. You comment on how clean it smells, even inside the unit. Your friend says that because the unit is smoke-free and pet-free, he doesn't have to worry about his pet allergies or breathing in toxins left over from others who used to live there.

Conveniently seated in the far corner of the living room is a large, welcoming fireplace, perfect for those -40 nights Edmonton tends to see in the winter months. There's even a sizable mantle right on top of the fireplace, large enough to fit a curved, 75" plasma TV.

Impressive. Your 50" flat screen back home takes up almost half your living room.

He asks if you want a tour of the place. You say "sure."

First, he takes you to his master bedroom. It's so large that he's able to comfortably fit his black king-sized bed frame and his two white-coloured Structube night stands. Back home, your kiddie-style twin-sized bed frame takes up almost your entire bedroom.

Next, he shows you his walk-through closet. He says it's perfect for those days he accidently sleeps in and needs to run in and out of his closet so that he can get to work on time. It's even saved him from missing his bus a couple of times.

Next, it's on to the laundry room.

Laundry room?

Yes. His unit has its own laundry room, complete with a stacked front-opening washer and dryer.

Imagine doing your own laundry right in the comfort of your own unit.

Imagine not having to deal with those large, industrial coin-operated laundry machines found in the damp, dark basements of most apartment buildings.

Imagine not having to worry about whether or not a machine will be available for you when you want to run a wash.

Imagine not having to worry about having your clothes stolen.

Your friend doesn't have to. Not only does he do his laundry right in the comfort of his own home, his laundry room is so large that he's also storing stuff in there! That's right, he's storing two sets of winter tires and an old dresser right inside his laundry room.

Next, he shows you his balcony. It's so large it can fit 10 people and a BBQ! You feel a slight tinge of jealousy. You can hardly fit a lawn chair on yours.

Lastly, on to the parkade.

After a brief elevator ride, you step into the brightly-lit parking area. The first thing you notice is how warm it feels. Imagine pulling into a cozy and warm parkade at the end of a long day, especially during those cold, chilly Edmonton winters.

Something suddenly catches the corner of your eye. You glance over to the far corner of the parkade and take a closer look. You see curtains and nozzles. You think, "Weird, what are those for?" Then, it hits you:

It's A Carwash!

Yes, imagine being able to wash your car right in the comfort of your building's parkade.

Your friend doesn't have to. He does it every day if he wants to.

Jealous yet?

Here's the good news:

This place is available for rent, right now!

Here's the catch though: You need to act

as soon as possible

.

[Just to let you know, as I've been typing this, I received several calls and emails asking about the availability of this unit. I'm only posting this ad here on Kijiji because I made a promise to a friend. I'm going to be taking it down here right away though, so if you're interested, send me a message NOW.]

If you send me a message and say that you're interested, not only will I give you access to two heated underground parking stalls,

I'll give you access to the carwash as well!

If you're interested in living downtown, if you're interested in having access to not one, but TWO heated underground parking stalls, if you're interested in living 5 blocks away from Rogers Place, please send me a message, NOW.

Talk soon!

-Judy

PS: If you message me by the end of the day today, I will pay your heating and water bill for you for the duration of your tenancy. Imagine taking an hour-long hot shower with no consequences!
lol! I was on mobile and read only the center part that formed a picture. Wanted to find out what it was. First you made me blush, then you
cracked
me up! Thanks, I needed that.