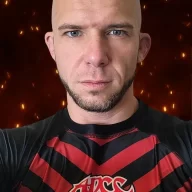 Sweeping Shadows From Dreams
FASTLANE INSIDER
EPIC CONTRIBUTOR
Read Fastlane!
Read Unscripted!
Speedway Pass
Jan 14, 2013
4,581
26,573
15 Days to Freedom
Make money copywriting in 15 days or less.
(Without writing a hundred Gary Halbert letters)​
Everything you think you know about the way they've taught you to think about the way things are supposed to work…
…is a lie.
Consider what this sentence
actually means
.
Now think about whatever reasons (excuses) you've been verbally vomiting to yourself about why you're not getting anywhere and why you're not making progress. What specifically holds you back? This isn't the time for vagueness. It's time to be real with yourself. It's time to be clear.
Get specific.​
Is it that you don't know what to do? Is it that you don't know where to start? Is it because you don't have the experience or knowledge? Whatever your reasons are, go ahead and
visualize the words and phrases that make up those reasons that hold you back
, and
get a clear picture of the actual words stamped on your mind.
"No education"
"No experience"
"No money"
"I can't"
"I won't"
"I'm not"

Keep going. Visualize your phrases too.

"I can't take action because I'm not ready yet."

"I can't publish an ebook because I don't know how to write.

"I can't start writing copy because I haven't hand-written 30 sales letters."​
Now imagine yourself and all these words and phrases tossing about in an endless black sea.
Visualize your excuses
floating around you, violently thrashing back and forth in an ocean of darkness, bobbing up and down, tossed side to side like twigs in a hurricane - an endless storm of thoughts and ideas tormenting your mind, forcing you under, and
you're about to drown.
Now stop. Freeze the chaos in place.​
When it's still, then pan out. Wayyy out, and notice as your mind grows brighter. Keep panning out and let the scene grow smaller and smaller until the ocean of darkness is tiny. Pan out until you realize the pool of misery is actually a small toilet filled with tiny turds of
excuse excrement
in desperate need of a courtesy flush. Realize that you're not in that toilet.
You're beyond it.
Flush the toilet now.​
What happens when you press the lever? What happens when you flush? The excrement, the excuses, the endless useless phrases - they all swirl around the bowl, then disappear into the unknown.
Just like the shit you flushed last week, your excuses are gone from memory. Gone for good and you can forget them forever.
Now clear your mind, and let's get started.​
If you're reading this, then you've been around long enough to know you don't have to do things the old way. You don't have to follow the rules, and you don't have to get the same shitty results as everyone else. We're all here because we want to make money, be successful, and earn freedom.
The path of this forum is to start businesses that help bring the outcomes you want in the shortest time possible. While that may not mean getting rich in a year, it does mean getting freedom and wealth faster than any old job can offer.
But, to speed things up we need tools. Like craftsmen, we need specialized equipment, machines, & utensils for specific jobs that help us excel.
One of those tools is money.
But how do we get money?
Here's a secret. ​
​
When we don' t have the tools we need, then we need to use the tools we have to forge the tools we need to craft our desires into existence.​
That's what this thread is about.​
Over the next 15 days, I'm going to give you some new tools, and if you pay attention and take the time to read, learn, and test what I say, then you'll have exactly what you need to create income from nothing. Or, if you already have an income you can increase it to help your other pursuits. I've used these methods on Odesk, applications, cover letters, and in person, and I'm confident you can benefit too if you apply what you learn.
Over the next 15 days I'll give you the foundations of my copywriting strategy. Opinions on good copy may differ but...
…the ONLY thing that matters is results.​
Since my copywriting has proven results
, I'll leave it up to you to decide whether or not you should consider my words. If you care to listen you might learn something new. If you know it all then maybe you'll be refreshed. Whatever you decide is ultimately up to you.
I'll still continue because whether you choose to benefit or not, someone will,
and that someone is going to make money
.
I hope that someone is you.
At the very least your excuses are gone.
You flushed em' down the toilet remember? Now you're ready to take responsibility for your own destiny, and for your own results.

If you found this post even remotely useful, motivational, or inspirational, and if you want to learn enough about my version of copywriting to earn money now, then consider following this thread, and checking back over the next 15 days as I share what I can in attempt to explain the elements of my recent copy success.

Consider this post a bonus lesson. The 3 elements of basic, powerful copy are within.

Read it again carefully and see if you can find them.

The 3 Elements Are:

Mindset

Technique

Influence​
Now that you have no excuses and
the only clear path to your goals is
forward, it's time to take action.

Scroll down and when you're
ready, engage the first
Mindset lesson
Day 1.​