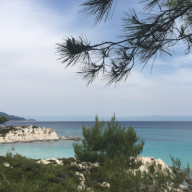 Gold Contributor
Read Fastlane!
Read Unscripted!
Speedway Pass
User Power
Value/Post Ratio
116%
May 23, 2011
1,098
1,278
A friend of a friend finds out I do paid advertising and websites.
Ask how much for a simple website + bringing visitors to it to get his phone ringing. The guy is not a haggler. He needs a website for business, and wants me to be fairly compensated, but needs to hear the figure from me.
I look into it, and see there's quite a potential, and that I could likely make things run quite automatically, with minimal maintenance.
So, with that in mind, I think...$50, and maybe even that is too much. When I shared it with the friend (the guy who introduced us), he says: "That's nothing, he'll give you more".
However, I just couldn't get myself to ask for more, for something that will take me few minutes per week.
(
Mistake 1 - assuming things will go super smoothly and I won't have to invest time into this
)
Anyway, we meet again, I name my price, and he literally says: "$50? Ok, that's nothing."
So then I ask him how much is a customer worth to him, and he says - $500. For context, it's likely he'll have more then one customer the day we turn on ads.
(
Mistake 2 - should have asked this before naming my price
)
So I could have asked for $500, that's
x10 more
and just two customers per month would offset my cost, ad spend, and leave some profit for him to. (Chances are there will actually be more customers than he can handle, and we'll need to pause the ads often).
Wish I had remembered how
@Fox
bases his pricing.
Mistake 3 - thinking like an employee

Who bases his pricing on hours or likely
effort
that will go into something? An employee. Because he's selling his time and his work.
A
business owner
on the other hand is selling a product or a service. He can mark it up any way he wants. He bases his price on the
value
that the product or service will provide to buyer (and many other factors of course, but the point is clear).
Saying "It will cost $500/mth for having up to 4 hours of my work per month" sounds costly. But that's all an employee can offer - his work. It can also be questioned - hey, did you work 4h this month? If not, how about we half the price, since we don't seem to need more than 2h of your work.
Saying "Our most popular plan is $500/mth for paid advertising management with website on dedicated server included. Cancel anytime." sounds more like something that's worth that much.
Technically, it may be the same thing. But mindset from which you come, and how you position yourself makes all the difference.
It doesn't even matter if you're not able to outsource or automate yet. You may need to grind in the background on your own, but it's better to position your service as, well - a service, not "work". You will have the chores of an employee until you figure it out, but you won't
be
an employee.
For your business partners - be a businessman. A vendor. Not the guy who will "work for them", but the company which will "deliver to them" whatever it is that you're selling.
How did I comfort myself after this mistake?
- I learned a lesson early, and with small stakes.
- I will earn $600/year quite passively as a result of this mistake, and reminder to
charge more
.
- I hope I can spare some fellow fastlaners from making similar dumb mistake.
Going from employed to self-employed is a big and scary leap for many. I know it was for me. And it didn't work out from first take. Had to sell my car and live on soups for a while.
But it seems many of us get stuck at another big leap to be made. Self employed is still employed (only by self, which can be a jerk boss
. It's nice and fine to earn while working on your terms, or from anywhere. But you're still stuck in the slowlane.
And you may even start chasing these freelance jobs, and lowering your price to the ironical point of working more and getting paid less than you would in a solid slowlane career.
If you found yourself in this story - it's time to press the pedal to the metal and get into the
fastlane
already.
Time to become
businessman or businesswoman
already! And here's something I noticed, being around business people - they work with, and think in, much bigger figures than you and I my self-employed friend!
Think like
business owner
not an employer.
Position yourself like
vendor
not a worker.