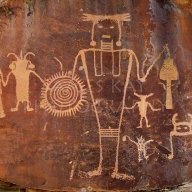 Contributor
Read Fastlane!
Read Unscripted!
Speedway Pass
User Power
Value/Post Ratio
171%
May 23, 2017
51
87
36
Hello,
Just wanted to share my limited slowlane experience as a cautionary tale.
Got a Masters degree in Physics and got a job working for a contractor making maps for power companies. Hired at $16 and hour and outworked everyone for 3 years to get to 90K per year plus all sorts of travel benefits. Everything seemed to be going well but then my boss left and a couple big projects fell through. I was moved to another part of the company, stripped of the benefits and salary, and get to start back at square 1. All of this happened over the course of a couple months, so much for that slowlane security! BTW I am the sole supporter of a wife and two kids...
Lessons learned- One must be building something that lasts, I worked 60+ hour weeks for 3 years and have nothing to show for it (except pathetic 401k lol).
Moving Forward- My
goals
are to be responsible for my own income and have it be uncapped while also creating a wealth vehicle that will exist through time. Obviously a
CENTS
business is the end
goal
but I need to generate income now to replace what was lost.
As such, what do you guys think or
real estate
agent? I have never sold anything but think it a valuable skill moving forward, combine that with uncapped commission and the fact that one has to generate all leads. Seems like a lot of valuable entrepreneurial skills have to be learned while also having the guidance of a tried and true path to lasting wealth.
Lastly, I have read
TMF
and
Unscripted
and while they opened my eyes to what produces real wealth, it is hard to change when one is comfortably average as MJ discusses. As such, having this experience is really a blessing and I am thankful that my sedated slowlane existence has been disrupted.
Thanks again MJ for all the value you provide, the books, forum, summit etc. really make a positive difference in the lives of many people.