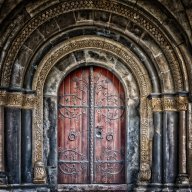 Bronze Contributor
Read Fastlane!
Read Unscripted!
Hello wonderful Fastlaners and Gawkers (I'm in the process of transitioning from the second category to the first...)
I have been very inspired and enriched by the people on this forum in my short time here (THANKS). This is my first progress thread, and it is early days. Here goes...
Context:
I work online as a freelance web and mobile developer (mostly PHP and Android).
I am pursuing my 'Fastlane' goals in almost every spare moment, with exceptions for unwinding and quality time.
I have been pushing myself down this interesting fractal alleyway for around 3 weeks now.
My 'WHY' is extensive. At the top of the list, is ensuring a safe future for my family, before anything else. Beyond that, I am artist and plan to free up my time to create as I please. I plan to create an artist sanctuary one day, where people can come and gawk and give artists fruit, and watch them toss faecal matter around. Ok, minus that last part.
After reading The
Millionaire Fastlane
, a switch got flipped, and I began executing. Unfortunately, it was an idea that was not too well researched. Something that had been bobbing around in my head for a while. I created a website. I wanted to build it in a robust framework, so I quickly learnt Laravel. I decided it needed to be potentially highly scalable, so I learnt about Amazon Web Services (AWS - cloud computing platform). I set up my website's skeleton and then proceeded to doing market research etc. Great idea. Do the market research after the initial execution because you are a rabid dog chasing money and acting like you're creating value because you want to. Clap clap clap.
Long story short, my idea would have leveraged off a bunch of services API's. I did not think to ensure that these API's would be accessible for my purposes. Only after half building the website. Turns out I just wasted 3 weeks (working at least 3-6 hours each day). School fees I guess. Fortunately I have a cursory understanding of AWS now and Laravel, each of which is a potential bullet in my gun. Nevertheless I wasted time. I tend to think I needed to. Child and the hot plate syndrome.
This brings me to 3 days ago. With the outstanding knowledge and insight of a number of forum members, I began to see where I was getting hung up. I was completely set on only pursuing something in my current domain of expertise. I think a little bit of change adversity was at work. I finally allowed my initial plan to crumble gracefully, although I will turn that into a blog.
Inspired by the content creation monster
@SinisterLex
I decided to put some efforts into writing two blogs. Not necessarily for generating any shmeckles per say, but purely for the sake of practising writing, creating content and sharing my knowledge. One blog will be on the topic of freelancing (I know, wow, original), and the other will be on specific technical topics I come across in my freelancing work (also, wow, groundbreaking stuff) for the sake of promoting my consulting services. The purpose here is get myself into the habit of creating value in whatever way I am able. Also to put myself out there in the world. I'm obscenely introverted. I have actually found myself thoroughly enjoying the creation of content. Turns out I have a lot more in my noggin than I realise.
One other thing to mention, that has formed the bedrock of my process so far is the Miracle Morning. Been doing that solidly for the last 17 days and it has helped me to build focus and stamina.
Ok. Where am I now? I am trying to figure this out.
Provide value
being the mantra, I have expanded my areas of investigation. I'm in research mode. Busy examining everything I can think of. From importing, to building various types of software and web-services, to inventing.
I plan on doing an update each week. I am saying this to keep myself accountable and to inform whoever may be interested in the progress of this barely formed zygote. I intend to have at least 3 strong possibilities that I can compare using a Weighted Average Decision Matrix by this time next week Wednesday.
Any insight and input (and criticism please) will always be appreciated. I will not ask anyone for ideas or anything of that puerile nature. I mean input regarding my logic and execution.
Thanks for reading...