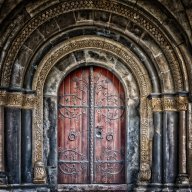 Bronze Contributor
Read Fastlane!
Read Unscripted!
User Power
Value/Post Ratio
144%
Feb 20, 2018
70
101
This is the next phase of my first progress thread here (
EXECUTION - Killer Software Project
)
I have started releasing the software I have been building for the past 2 months today on forums related to its domain.
At this point, I will wait for basic feedback (or lack thereof) and act accordingly. If very little comes from this approach, I will start with a bit of Facebook ads and see how that goes.
Quite excited and nervous. Feeling like a 12 year old at a school disco asking girls to dance. Lel.
All things going well, will have something useful to report in a week's time.