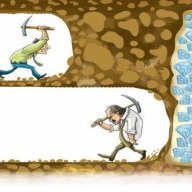 Never give up
FASTLANE INSIDER
EPIC CONTRIBUTOR
Read Fastlane!
Read Unscripted!
Speedway Pass
A lot of the stuff we have worked on have been companies in infancy where there was just a solopreneur. I usually look at it like a temporary condition. A transitional time.

For your company, knowing what you do, I think we would have to dive deeper to check out some opportunities.

Shoot me an email, we can talk in private.
Thanks, I will.