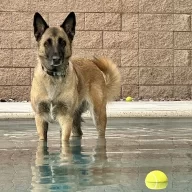 Legendary Contributor
EPIC CONTRIBUTOR
FASTLANE INSIDER
I've Read UNSCRIPTED
Summit Attendee
Speedway Pass
Jul 25, 2007
6,364
28,287
5,083
I have a question. You say you've done R&D, does that mean market research or product research?

If not market research, you think you will have enough time to launch a new website and have enough advertising to target enough in the next 3 months?

Also, was the "R&D" the same advice you gave in the dog fur glove thread? That was great, just curious if there was more to it.
R&D is just on the product. Yes, it's similar to the dog glove. You do the same thing.
I won't have enough time to launch a website. I'm launching on Amazon to some feedback on it.