Legendary Contributor
EPIC CONTRIBUTOR
FASTLANE INSIDER
I've Read UNSCRIPTED
Summit Attendee
Speedway Pass
Jul 25, 2007
7,808
36,752
5,083
Yes, I will help you find a product to sell on Amazon. But the catch is that all the information will be posted here. No PM's. So if you want to talk about a potential product, you must do it on this thread and risk a bunch of copycats. But, as we always say here, it's not the idea, it's the execution.
The idea of this thread is for others to post a product that they think might do well on Amazon and I will analyze it and give pros and cons about the product. Hopefully, this will help give you ideas and direction on other products if not the one being analyzed.
What I don't want is people asking about crap products and supplements. For example, I don't want a post that says, "What do you think about cutting boards?" I want a more in depth post that says, "I'm thinking of doing bamboo cutting boards. I can make it better by blah blah.I look at the competitors and blah blah.
The problem with most people looking for a product is that they don't "DO" enough things or have experience in broad areas. It could be because you are young and just haven't experienced enough life yet. But for many, it's probably because they don't "DO" anything that's not on the internet, they don't have any hobbies and they sit at home looking for an idea.
So let me run by some hobbies I've had when I was younger: collecting comics, baseball cards, RC car racing, saltwater fish keeping (reef tanks), paintball, car tracking, etc...
If I pick one hobby from my list, let's pick saltwater fish keeping, I can think of 3-5 problems that I had during my fish keeping days. In fact, when I go to Amazon now, I see some great innovations in things.
I'll give you an example of a super small niche in reef keeping.
To grow your own SPS corals in reef tanks you take a pair of pliers and cut off a piece and put it on the bottom of the fishtank. This is because you have to slowly aclimmatize the new piece to the light. If you put it at the top of the tank, it will burn and die. So we put it on the bottom and every week we raise it slowly by 3-4 inches. We did this by just putting it higher and higher on rocks.
Sometimes, the piece of coral would fall off the rock. So people starting super gluing the piece to a small rock.
Then as time went by, people started making special "rocks" to super glue them to. Thus coral plugs were invented.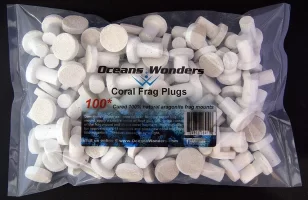 Amazon.com : Oceans Wonders Coral Frag Plugs 100pc : Pet Supplies
Then soon came racks so people had a place to put the coral plugs. These racks were held by magnets to the side of the fish tank so you could slowly raise the height easily. Thus magnetic coral racks were born.

Amazon.com : Oceans Wonders N52 MAG RACK PRO MAGNETIC CORAL FRAG RACK HOLDS UP TO 30 FRAG PLUGS : Pet Supplies
This is an SPS coral frag tank. Each one of those pieces could sell for $30 or more to a hobbyist.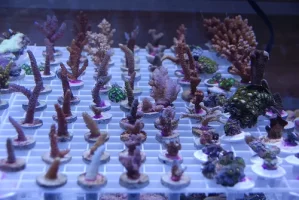 ​
Neither of these products were available when I was reef keeping 20 years ago. They have come a long way in 20 years. If I had been in an entrepreneurial mindset back then instead of a hobbyist maybe I would have invented some of these. They certainly solved a need.
There's probably some dude out there making a decent living in this niche who's going to be pissed off that I'm exposing it.
My point is, how do you even know that this need is out there if you don't "DO" anything in your life? There is probably a problem for people who flying kites or people who fly drones. But you won't ever know what it is if you don't do these things.
I'll give you another one that is more current. See this object below? Guess what it is?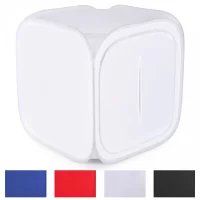 Amazon.com : Neewer 24x24 inch/60x60 cm Photo Studio Shooting Tent Light Cube Diffusion Soft Box Kit with 4 Colors Backdrops (Red Dark Blue Black White) for Photography : Photographic Lighting Diffusers : Camera & Photo
It is a lightbox for photography. It is a 24" cube. The beauty of this box is that it folds down flat. Guess what else it could be good for? Drone racing!
Yes, drone racing. My friend who races drones builds 6' x 6' x 6' PVC cubes that they use as gates in the park. The problem is that they need to carry about a bunch of 6' PVC pipes in their small cars.
You could take this lightbox, remove the center panels, make it 6' long, and presto! You got a portable lightweight drone gate.
Here are some currently on Amazon.
Amazon.com: drone gates
Don't like ads? Remove them while supporting the forum. Subscribe.