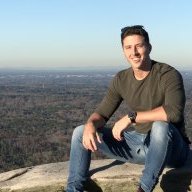 Act. Then Adapt.
FASTLANE INSIDER
Read Fastlane!
Read Unscripted!
Speedway Pass
Nov 15, 2016
489
1,072
27
Okay, so I have two ideas which are both basically alternative and improved forms of products that are already on the market. What I am wondering is how different does the product need to be to patent it (and in what circumstance I should) and whether or not branding/going to a retailer will be beneficial.

One thing that worries me is that after I get the product made and put on the market - what will prevent somebody bigger from squashing me?

One of the items is fitness related, so I was thinking that either Dick's or Sports Authority could work out as far as using a retailer goes, but I really have no idea.

If I got a manufacturer to make the product (not quite sure how to do that yet either) is there a way to get some kind of loyalty there? Then I could probably just use amazon, right?

This is my first time making an attempt to do something like this so I am kind of just trying to get my bearings right now. Any advice?