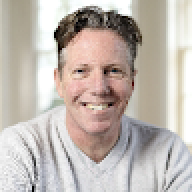 Contributor
Read Fastlane!
Read Unscripted!
Howzit all.
So basic, usual stuff first.

Actual name is Alex
Born in UK, grew up in South Africa, now back in the UK.
Most of my life I have been a photographer (studied at Pretoria Tech photography school for 4 years)
Flirted around with various things - commercial, weddings, portraits etc.

Not so basic stuff.
I'd been on the fence for ages about taking pictures of peoples kids. It wasn't really the kind of photography I enjoyed, and when I had a kid of my own, I resented being at the studio on weekends etc.
In many ways C-19 was a blessing as it forced me to close the studio and have a reset.

Decided then to finally get off my butt and start the YT channel I'd been mulling over in my head for a few years.
Closed the studio officially mid 2021 and went full into YT.

Now have a 100k sub channel doing around 800k views a month in the photography niche (more on the 'why' rather than the how, or another gear review channel)

Always felt that what was lacking in my overall picture was some focus about pushing on and making real money. At the studio if I didn't go in, I didn't make any money. YT has given me a taste of this scalability of making something once and it generating at scale (albeit small still).

The reason I'm here is I want to start actually building up on these early modest gains that have come through helping people enjoy their photography more. Also because I work alone, I don't have any sounding boards to get inspired from talking to.