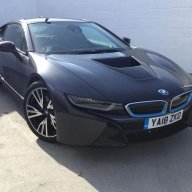 Contributor
Read Fastlane!
User Power
Value/Post Ratio
82%
Nov 8, 2018
49
40
Hey guys, great to be here, I will keep this concise.
I was introduced to personal development just over 5 years ago.
I found MJ's (
TMF
) book and it is hands down the best I have ever read.
I am at a point now where my desire to become rich is still strong, but my desire to execute and do what it takes is practically non-existent.
I am motivated when I hear concepts such as time valuation or passive income etc, but it's staying on track with it and staying interested in it that appears to be my problem.
If anyone has been here or can offer some insight or even a fix that would be truly helpful to me.
Peace