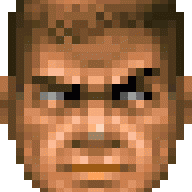 Bronze Contributor
Read Fastlane!
Speedway Pass
To I've been thinking about this today and I think I might have the answer but was looking to get feedback on it. I have a product that I tried to sell with dropshipping before but it failed even though some of my competitors have been running it for quite a long time. The product has room for improvement and it definitely solves a problem, though I think the reason I failed with it is because I tried to advertise it on Facebook, I should have focused on other mediums.

I've also spoken to people in person if they would be interested as sort of product validation and they all seem to like it (I still need them to pull out their wallets for pre orders to do it properly) and they all gave me the same price around $29 that they would pay for it, because it's that sort of product that has a certain perceived value.

If I order from the supplier on Alibaba a bulk of around 500 orders it will cost me around $10 per unit maybe $7 per unit if I get 1,000 orders or more (this is not counting the fee from the post office, and if I'm not mistaken there is a customs fee + GST as well) + advertising. CPC's are about $1.2 dollars when I checked on Google Ads so if I had and let's say I had 50 clicks with 3 conversions which is a 6% conversion rate.

So the maths all up seems to be:

Revenue is $87 from 3 purchases
$60 advertising spend for 50 clicks at $1.2 per click.
$60 cost of goods sold, because $10 per product + postage here is roughly $10 as well
= $-33 in profit not counting other costs lol. Am I missing something here?

I'm terrible at maths but from what I can see here and other fees like Shopify, taxes, etc, it won't add up for a healthy profit. Would I be going about the right way to determine the CPA? Or maybe it's worth running some Google ads to get a rough idea of what costs are while also testing the market validation? I do feel like with Google ads the conversion rate could be much higher at 20%, the 6% was for crap like Facebook ads.

With a 20% conversion rate at 10 purchases I would have $290 in revenue which would leave for a decent margin + I could easily increase the average order value on this. Last time I ran it, I had over $100 AOV. Are these numbers are delusional, way off, or sound correct?

Keep in mind my competitors also sell it around the $40 range as well. This is in USD currency which is 55 AUD which so far the people I talked to can't pay that much for it.
Last edited: